Photo by Maegan Martin on Unsplash
Personal Growth is the fourth and last Leadership Quality of the Future Leader
To learn more about developing this Leadership Quality, read How Coaching Exercises Can Help You Develop into a Successful Future Leader
Personal Growth is the foundation of successful leadership.
It always has been. In a world that is more VUCA every passing day, the ability to unlearn old skills and learn new ones will gain importance and criticality. The future leader will have to be obsessed with their personal growth and that of their team members to be successful.
We have already touched on the other leadership qualities of the future leader (Future Ready, Purpose, and People Skills). Here we will go deeper into Personal Growth.
Why Personal Growth is critical for future leaders
Think about the leaders who inspire you the most. Chances are, they're the ones who have continuously worked on their personal growth skills.
You cannot stay still in a changing world.
Leadership is a complex and multifaceted discipline, a very demanding one at that, and it requires its practitioners to keep updating themselves, their skills and their views on the world constantly. If we add to leadership the future dimension in an ever-changing world, this requirement to continually grow and learn is even more essential.
There cannot be a great future leader who isn't constantly learning and developing themselves and their teams.
How to work on your personal growth
First, a caveat: we are human beings, not machines.
We can do many things to learn and improve, but there are some limits.
If you read social media and many publications today, many people don't seem to have received the memo, and they treat people like machines. There is a hustle culture with an excessive focus on productivity, working a lot and filling the hours of the day with either working or learning new skills.
You are supposed to wake up at 5 am, have an ice-cold shower, have introduced two hours of deep work under your belt, and read a chapter of a book by a self-help guru even before you sit down for breakfast.
This approach is toxic (see the Manifesto against Hustle Culture) and unsuitable for high-performing or high-growing leadership.
Personal growth is crucial but must be part of a balanced life.
Having introduced this caveat, let's look at three tips to work on your personal growth.
Self-awareness, or why you cannot improve what you don't know
The average person spends more time on their phone daily than they do reflecting on their thoughts and emotions.
We sleep-walk through life without thinking about ourselves and without knowing ourselves well. We lack self-awareness. The thing is, without self-awareness, there cannot be any personal growth.
You cannot improve what you don't know.
Self-awareness means understanding our emotions, traits, quirks, motivations, passions, and intuitions.
In order to grow, it is crucial to know our final destination, but it is also essential to know where we are starting from. Self-awareness is knowing where our starting point is, who we are today, and who we have the potential to become.
As I explained here, there are different ways to work on your self-awareness, but my favourite ones are asking and receiving feedback, working with a coach, and meditation.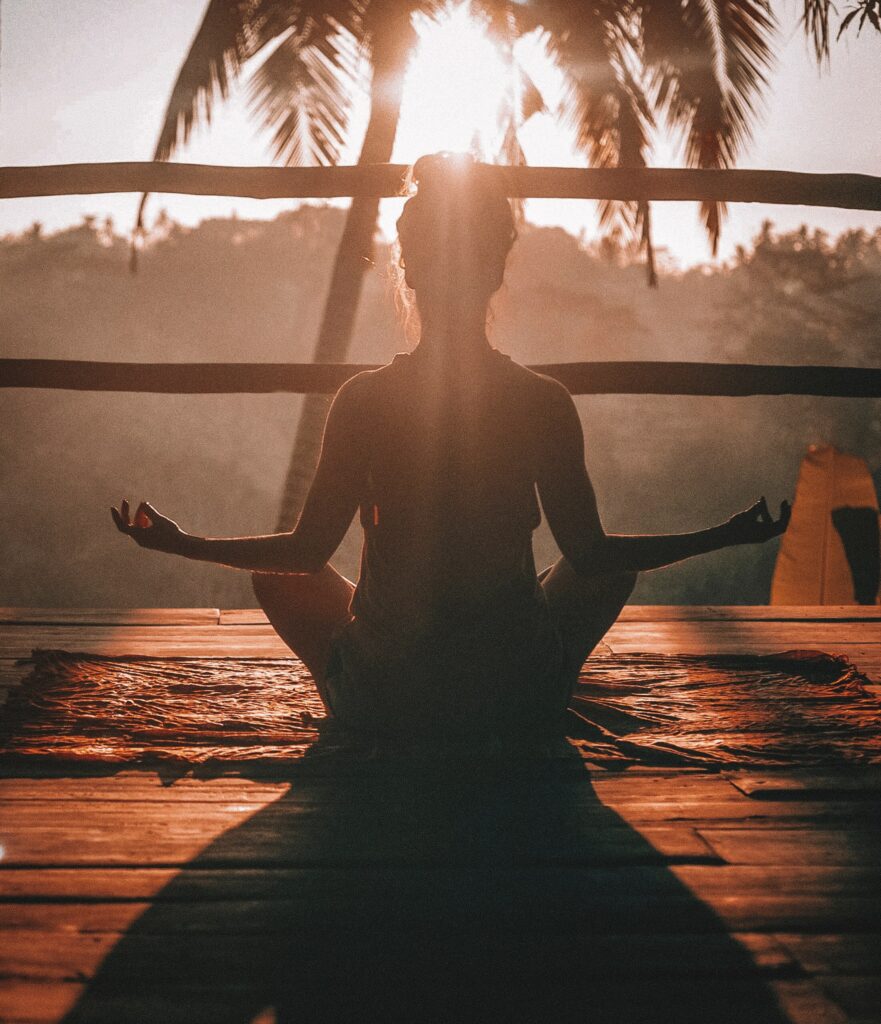 Good habits are the foundation of Personal Growth
There is a reason why Atomic Habits by James Clear is one of the best-selling books of the last few years.
Good habits are the building blocks of personal growth and a happy life. We become who we are by showing up consistently, doing the right things regularly, and stopping doing the things that don't add value to our lives. It is easier said than done. reinforcing
Nobody said it was easy, but if you can build the right habits for yourself and stop the harmful ones, you will be on the right track.
Little tiny atomic habits bring tremendous results if you keep at them long enough. Consistency is key here. Good habits compound over time, like a savings account with interest, so small changes can have a considerable impact.
As I explained in this post based on James Clear's book, there are four laws to consider when building good habits (or stopping bad ones, the process is the same):
1st Law – Cue: Make It Obvious
2nd Law – Craving: Make It Attractive
3rd Law – Response: Make It Easy
4th Law – Reward: Make It Satisfying
Follow these rules, and you will build healthy and positive habits, and as you do so, you will progress in your personal growth journey.
Sharpening the saw
In his classic The 7 Habits of Highly Effective People, Stephen Covey gives the seventh and last habit an extremely apt name: Sharpen the Saw.
Like a woodcutter must sharpen the saw to carry on chopping wood and falling trees, so the great leader, the effective manager or the person merely focused on their personal growth must continue sharpening the saw in the four areas of life: physical, social/emotional, mental, and spiritual.
Books and book collections have been written about growth and care in each of these areas, and this is not the place to go deep into each of them. Still, I wanted to highlight here that life goes beyond the mental or physical arena, and there are many different areas to consider. All of them should be taken care of.
Tools like the Wheel of Life can help us maintain the necessary focus on all critical areas of life.
Do exercise, meditate, meet regularly with family and friends, read extensively, get a coach or a mentor, write in a journal, study or learn something new, travel around, meet new people, reflect on your emotions…
Do whatever takes you out of your comfort zone and gives you growth opportunities in each area of life without focusing too much on only one.
Growth vs Fixed mindset
We cannot finish a post treating the topic of personal growth without talking about growth and fixed mindsets.
Popularised by Carol Dweck in his book Mindset and many speeches, articles and Ted talks, the concept of growth mindset has gained broad popularity in the last few years. Like most powerful concepts, it is simple: some people have a fixed mindset, and others have a growth mindset, and that makes a huge difference.
People with fixed mindsets believe our talents and abilities are innate, so there is not much we can do to improve them. When we fail at something or make an error, it is us, as a person, who fail. The failure is proof of our incapability to do that thing correctly.
People with growth mindsets, on the other hand, believe our talents and abilities are acquired, and we grow them through hard work, learning, living experiences, and, yes, by making mistakes. A mistake or error is not a failure or proof of anything, only a new opportunity to grow and learn.
There is no question which of the two mindsets is more beneficial if we want to develop our personal growth and development. If you see yourself falling in the ways of a fixed mindset person, be aware of what you are doing and try to change your thinking.
A fixed mindset won't allow you to grow; a growth mindset will.
Personal Growth is a journey that never ends, and that's fine
Leaders who neglect their personal growth skills are doomed to fail.
This premise is now truer than ever. It applies to everyone, not leaders only. Adapt, learn and grow, or fail.
The world is changing faster and faster, so we need to adapt more quickly too. That means learning, developing and acquiring new skills.
Personal growth will make you a better professional. It will also make you a better human being, a better partner, friend, and all the other roles you have in your life.
It will also make you happier. Self-actualisation and the thirst for learning and self-improvement are the highest human need, so we are happy when we learn new things and become a better version of ourselves.
Personal growth never ends, but that's fine. Personal growth makes us more human and more satisfied with our lives.