Slow Productivity is an idea in the right direction, but its time may not have arrived yet.
Cal Newport is that rare breed of an academic, the academic with valuable pragmatic ideas. Among other works, he is famous for his book Deep Work, which advocated for focused, deep work, avoiding distractions and shallow work to obtain better results. I wrote about it when discussing the purpose of your job. 
Now he is coming back with a novel idea called slow productivity.
Shorter working week to the rescue
It all started with burnout. Employee burnout is on the rise, and many are proposing solutions to it, like shorter weeks or working days, for example. Some countries, such as Iceland and Spain, have conducted pilots at a national level to test the idea. Newport argues that shorter weeks or working days don't arrive at the heart of the problem, which is the volume of work.
Today's knowledge worker has more autonomy than any other worker of the past. They are supposed to organize their workload and achieve their objectives. They are owners of their calendars and their tasks. As long as they complete their goals, it doesn't matter when or how they work.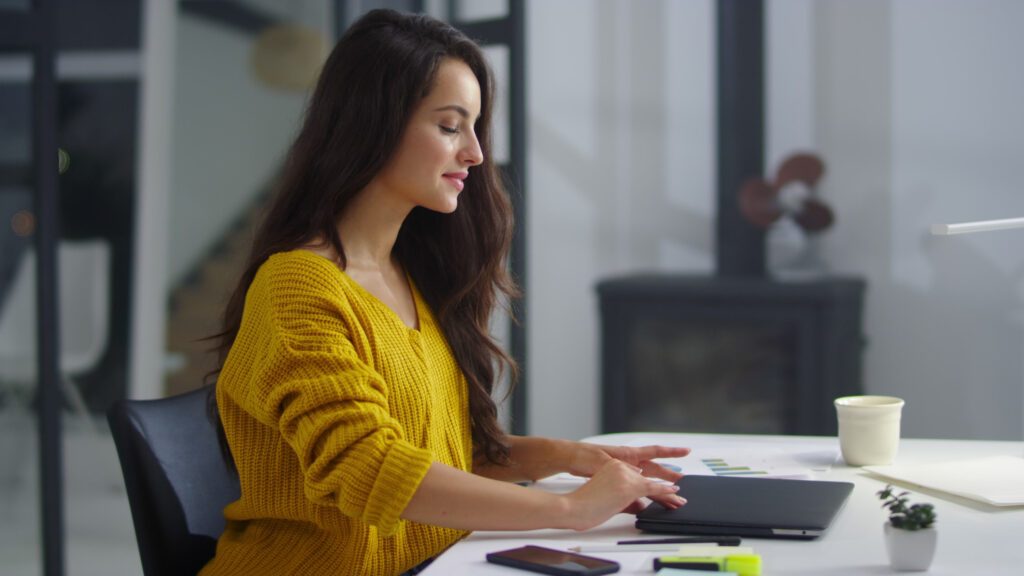 That's the theory, and it sounds great, but this makes ideas like shortening the week or banning emails after work hours futile. If you are supposed to deliver on your work objectives, and these bring about a heavy workload, you will have to deliver that work, regardless of the time you have available. Shortening the week will only make you more stressed, as you will have to do the same in a shorter time or work outside your regular working hours (which is what many people do today).
This is where Newport's slow productivity comes to the rescue.
What is slow productivity?
As Newport explains in the article linked above, the solution to reduce burnout isn't to shorten the working week but to reduce the volume of work. The idea is to work less, so people don't feel stressed and anxious. Simple but genius, right?
As Newport says, "the central goal of slow productivity is to keep an individual worker's volume at a sustainable level." The focus is on the quality of the work, not the quantity. He believes that if we reduce the volume to sustainable levels (this assumes the current levels aren't sustainable, which I tend to agree with), people will become more productive, more effective, less stressed and happier.
This way, companies will get better results and employees will improve their wellbeing at work. What is there not to like?
This approach is based on the premise that we are currently neither effective nor productive because we are jumping from task to task like headless chickens, trying to do too many things simultaneously. The human brain gets blocked when it perceives it has too many things to do and considers it won't be able to achieve them all successfully. We get stuck and anxious, so we burn out and don't get things done. Reduce the workload, and voilà, your results and your health improve.
As I said, simple and genius. Newport deserves a statue somewhere. But does he? Is his proposed approach feasible?
Some limitations of slow productivity
Managers as the bottleneck
Newport proposes a system by which managers would not inundate their team members with work. They would have to allocate this work smartly and ensure their employees aren't overwhelmed by it. Here lies the first limitation of this approach: you cannot depend on managers to do more work for a system to work. It will fail.
Newport explains how the system currently works. He says managers allocate work as this arrives onto their plates, so it doesn't stay there burning them. So Maria, the Marketing Director, has a new project that needs to be done, and she decides to shove it into Paul, the Product Manager, without considering the latter's current workload. The latter will have to prioritize and manage his workload, as we all do. It is part of the game, after all. Unfortunately, this is when the feeling of not being able to face the workload, the anxiety, the burnout and the stress arrive and block the employee.
If only managers could wait until the employee's workload was cleared to give them more work and not stress them too much. This is what Newport proposes with slow productivity, but it is probably asking too much from our managers today. Are our managers ready to work a bit more and organize themselves better to distribute the work to their employees more gradually? Some probably are, but many aren't.
The rat race
In this post, Karla Starr makes a good critique of Newport's proposal and makes her own. She advocates for sustainable productivity instead of the slow sort.
Starr asks how practical a slow productivity approach would be in our current competitive capitalist system. As she points out, "there will always be assholes who work over the weekend, ruining it for the rest of us". You can be as slowly productive as you wish, but you are competing with others after all, and if they are happy to be proud members of a hustling and grinding society, they will beat you at their game.
The problem with our current system is that it pits us against each other. You may want to work slower, take care of your wellbeing, and be more productive, but if companies keep rewarding the wrong behaviours among their employees, you will probably end up being on the losing side.
Karla has a point.
Do you work to live or live to work?
We are living in contradictory times. On the one hand, people are quitting en masse in what is called the Great Resignation or are simply Quiet Quitting, so employees are supposed to be making a stand, taking control and deciding about their future.
On the other hand, if you read the comments many people make on LinkedIn, Twitter and other social media, the working environment is more competitive than ever. Many people seem to enjoy being part of a grind and hustle culture. They live for their careers. They live to and for work.
Hustle culture is real, and it is toxic (that's why I wrote A Manifesto Against Hustle Culture). There are always more hours to work, a higher salary to be earned, a more senior position to be promoted to… It is an endless rat race, and the most likely prize at the end of it is burnout.
This is not a recipe for well-being and a purposeful and fulfilling life, just the opposite. It is a recipe for disaster, stress and unhappiness.
Dress me slowly because I'm in a hurry
In that sense, I'm not sure slow productivity is the solution to the burnout problem created by this hustle culture, but at least it is an attempt in the right direction.
We are not our jobs. We are much more than that. We are mothers, husbands, cousins, friends, weekend runners, yoga practitioners, avid readers, amateur cooks, armchair experts in many fields… We are many things, and we have many identities. Work is just one of them, an important one for many people, but it is only one aspect of our lives. There are many others as important or, dare I say it, much more important than our work.
And yet, we spend a big part of our waking hours at work, and many people find purpose and meaning in what they do. Work is important, so we should try to make it enjoyable and, at the same time effective and productive.
Newport's slow productivity approach brings some solutions but also opens up new challenges and unanswered questions, especially around the practical aspects of it. It may be a bit naïve to think that companies will make an effort to provide more manageable workloads to their employees. We have all been there, and I'm not sure how it would work.
But the idea is good, it has its merits, and we should continue thinking about it. We spent the last few decades doing things faster: eating faster, shopping faster, working faster. It is time we started doing things more slowly again, more deliberately, mindfully, and enjoying them more.
A Spanish expression says, more or less: "dress me slowly because I'm in a hurry" (vísteme despacio, que tengo prisa). When we want to do things quickly, we tend to do them incorrectly and have to repeat them, so often, it is better to do things slowly to get them done faster. It is paradoxical, but true.
Let's start doing things a bit slower at work, so we are more productive and happier. Not everything is about productivity, after all. Wellbeing and happiness are also important, are they not? Slow productivity may not be the final answer, but it is a nice idea in the right direction.