There is a lot of talk about the Great Resignation, but is it really true? Or is it just another fad?
The Great Resignation, the Great Attrition, the Big Quit… It comes with many names, but it is supposed to be the same phenomenon: troves of workers are leaving their companies to do something else, and if not, they are considering leaving soon. The disruption caused by the pandemic, the time spent at home, and other factors, are pushing many people to question their careers and the companies they are working for and decide to leave them for pastures anew.
But what are these greener pastures? Where are all these people going? Is this phenomenon real, or is it another fad made up by academics, consultants, and journalists? And if it is real, what can employers do to avoid it or, even better, embrace it?
We'll try to answer these and other questions in this post.
The Great Resignation
The term Great Resignation was coined by Anthony Klotz, associate professor of management at Texas A&M University. He believes that many employees have stayed put during the pandemic due to the uncertainty it has created, they have thought hard about their careers and have realised it wasn't what they wanted to do. Many new factors, like remote working, spending more time with family, or searching for a purpose and meaning in life, to name just a few, have gained more space in people's minds.
Many other thinkers have taken the mantle from Klotz and have written about the Great Resignation or all the other names used to name it. The World Economic Forum has written about the Great Attrition and its importance. So have McKinsey and most consulting companies, management media like Harvard Business Review, or mainstream media such as the BBC. Everybody is talking about it, even if they don't seem to be able to agree on the name.
They all talk about it, but is the phenomenon real?
Is the Great Resignation real?
An interesting article from The Economist, aptly entitled Evidence for the "great resignation" is thin on the ground, refutes this claim. The author argues that the supposed wave of resignations we see across the Western world is nothing unusual. Data doesn't support the claim for a Great Resignation. It seems that more resignations than usual may be happening in the UK and the US, but in the rest of the developed countries, all employee movements are aligned with long-term trends.
Even the resignations in the UK and the US aren't happening because people are questioning their careers due to the angst caused by covid, as Mr Klotz argued. On the contrary, all those resignations should be expected in especially tight labour markets and when there are pent-up resignations waiting to happen after the pandemic. People didn't want to resign during the pandemic and are now catching up. When there are so many more vacancies than usual, as is the case today, employees have more choices and are more eager to move.
If we believe The Economist, people are leaving their jobs for the usual reasons. Nobody is rethinking their careers and setting their priorities straight because of Covid.
We could ask the same question the great physicist Enrico Fermi made when looking for extraterrestrial life: but where is everybody? If so many people really resigned and dropped out, where did they go? The US is getting close to full employment, and other Western countries also have high employment participation rates. So if the Great Resignation is real, where are all these quitters going?
Maybe they are just changing jobs or changing companies, but if that's the case, it isn't an unusual phenomenon after a crisis, and it brings as many opportunities as threats to organisations.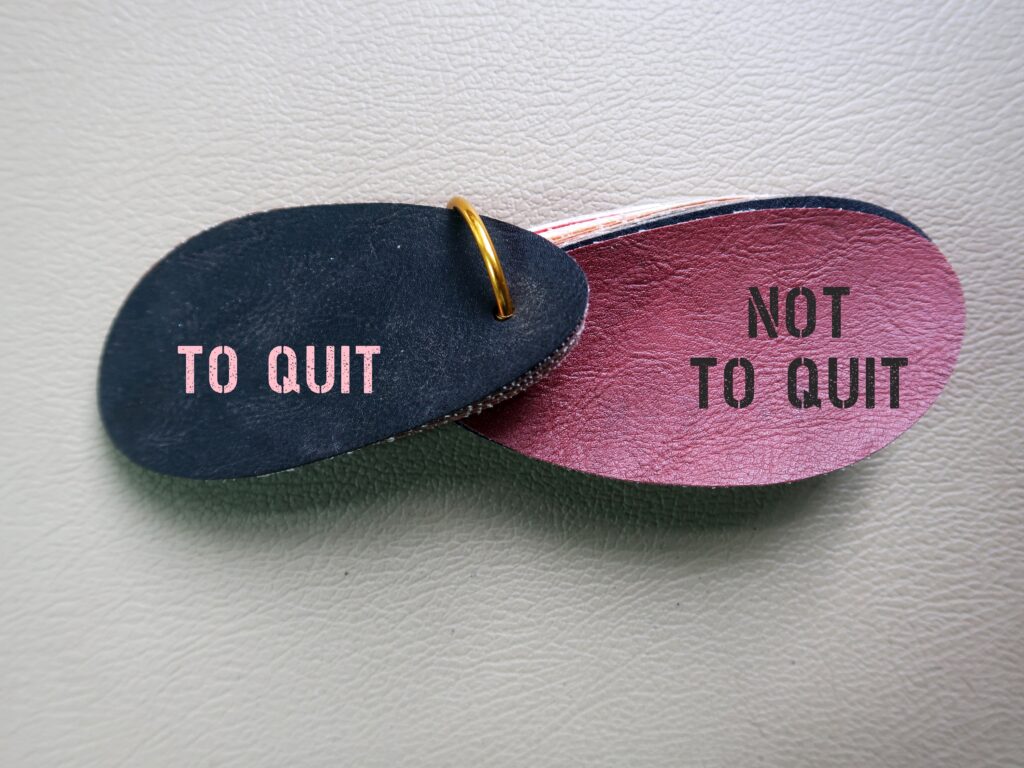 Could it be, as is often the case in the fascinating world of management and HR literature, that a new fad has been created with no data to sustain it? At the end of the day, management experts, consulting firms, and academics also have to eat, so they need to churn out new themes that worry businesses to sell their services to them. In this sense, the Great Resignation could be a rehashing of the old perennial theme, that old-time favourite of the big consulting firms: the "war for talent". It could be.
And yet, the Great Resignation has an appeal to it. We all know people who have left behind their corporate lives to do something different or who have reduced their working hours to dedicate their time to other interests (I am one of those). Even if this is only anecdotal evidence, it sounds like the Great Resignation could be happening in some cases, but maybe it isn't as widespread a phenomenon as consultants and academics would like us to believe.
Some research says that the Great Resignation didn't happen yet, but is about to happen. Some surveys show that many workers are thinking of changing their careers completely but are waiting for the uncertainty caused by the pandemic to subside.
The Great Resignation or the Exponential Age?
Whether the Great Resignation exists or not, or is about to happen yet, it is normal to have some disruptions in the job markets and for people to reflect on their careers after such a big crisis. It is not surprising that people reflect on how things are and question some of those things, including the direction their careers are taking. It is normal to have doubts about what to do next or to want to conduct a more purposeful life.
Disruptions happened before the pandemic, though, and many will argue this is because we have entered a new paradigm. The way the world works is changing or has already changed, and we will need to adapt to it. Some of this adaptation will come through changes in our jobs, career priorities, and how we carry on with our lives.
As Azeem Azhar argues in his book Exponential, we have entered the Exponential Age, where new technologies are growing and improving exponentially. The world we are living in is changing at an ever-increasing pace.
I have also written about the Exponential Age, although less eloquently than Mr Azhar. There I wrote about how poorly suited we human beings are to understand exponential trends and how the world we are in is changing at a pace that nobody seems to understand.
If this is true, then the Great Resignation, if it exists, might be a consequence of these disruptions. The covid pandemic merely accelerated some of the shifts that were already happening.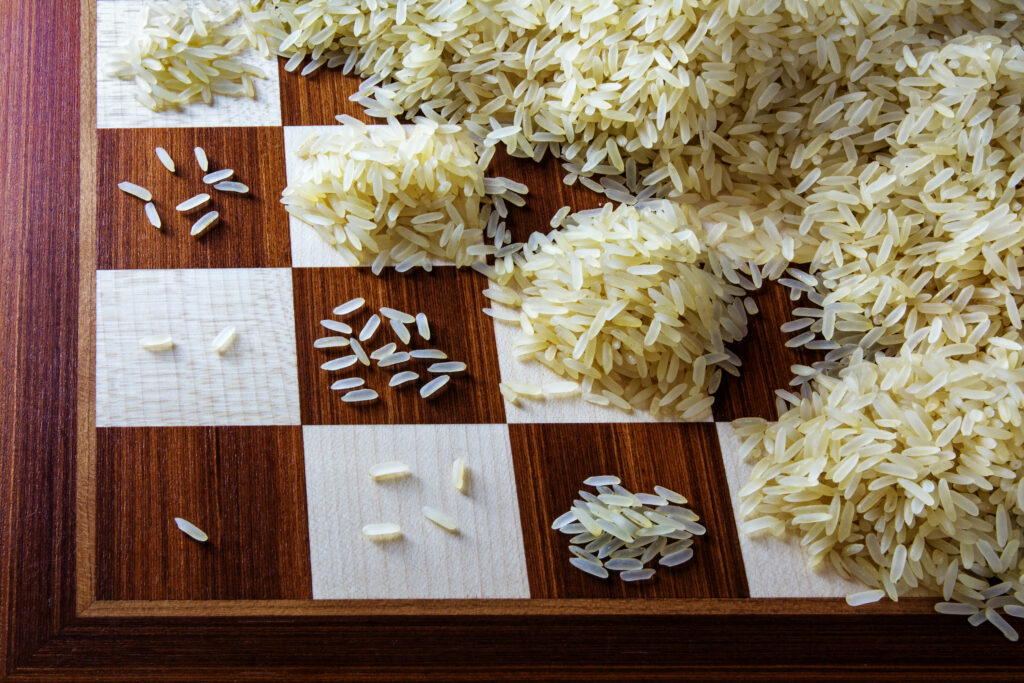 Embracing the Great Resignation
As mentioned above, the World Economic Forum, based on research from McKinsey, believe that the Great Resignation is real and recommends some measures for companies to retain talent: address burnout among employees, focus on organizational health (through an adequate employee experience that fosters psychological safety), build skills via talent development initiatives and reimagining new talent pools, with special focus on Diversity, Equity, and Inclusion.
I would add that organisations have to offer employees meaning and purpose. People aren't looking just for a paycheck and stability like in the old times anymore; they expect more from their companies, especially the youngest generations. They want to leave a mark in the world, and as they know they'll be spending a big part of their waking hours working, they expect their work to help them leave that mark.
Like Bob Dylan used to sing, "the times they are a-changin'". Or they have changed already, and most people didn't realise it yet. We need, more than ever, organisations of the future and leaders of the future leading them. Companies that adapt better, can offer their employees a meaningful and purposeful career and demonstrate to them that they care about their wellbeing and development will win the famous "war for talent". 
The rest might have to deal with the consequences of the Great Resignation, if not right now, very soon.